WHAT WE 
MEAN BY...
Digital Technologies
Digital Tools, methods, or systems used to find, analyse, create, communicate, and use information in a digital context. Like Artificial Intelligence, or Virtual Reality!

Digital Society
A modern society adopting and integrating information and communication technologies at home, work, education and recreation.

The knowledge and insights gathered from this survey will become part of the Digital Society Monitor – a Digital Society School initiative to monitor the state of the Digital Society throughout time. We do this in order to gain knowledge on how different people perceive technology, how to shape fairer, more resilient communities, or support technological development & innovation in an ethical, sustainable manner.

Our initiatives are  driven by the 17 UN Sustainable Development Goals. They are a blueprint to address global challenges we face today, like poverty, inequality, climate, environmental degradation, prosperity and peace and justice. The Goals interconnect To leave no one behind targets for the goals have a deadline in 2030.
Question: What is the state of the Digital Society today?  What about in 10 years?  Are technologies like Artificial Intelligence and Internet of Things used to produce applications that make for fairer, more open societies, or otherwise? Will privacy disappear, or be strengthened by new technological developments? Could Immersive Technologies like Virtual Reality, or Augmented Reality help nurture more understanding between different communities, or is this unlikely in your view?

We'd love to hear your thoughts on questions like these! Help us monitor and shape the digital society of tomorrow by contributing to our survey!
‍


Go at it your way! You can start with any of the sections below, just remember – if you want to qualify for rewards, reports and conference invites – make sure you
submit your answers for
all
categories
below
. Thanks and good luck! We're very grateful.

YOU + 
YOUR
PREFERENCES
Tell us more about yourself and your work and select your desired preferences for receiving the survey reports.


DIGITAL TECHNOLOGY + THE MEDIA
We'd like to know how you keep yourself informed about digital technologies and what news you mostly get targeted with :).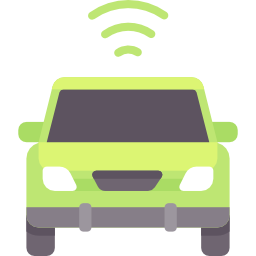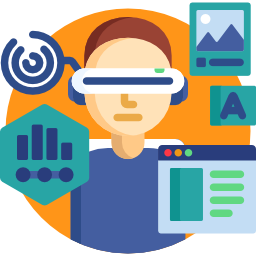 DIGITAL 
TECHNOLOGY + DIGITAL SOCIETY
How do you see digital technologies and their applications impacting society? We're curious to hear your views!

YOU +
DIGITAL TECHNOLOGY
Here, you can tell us some more about you, your knowledge of and your experiences with digital technologies.

Digital Society School Initiative | 2018 | Amsterdam